Nottingham Business School: Fire It Up with Apprenticeships at NTU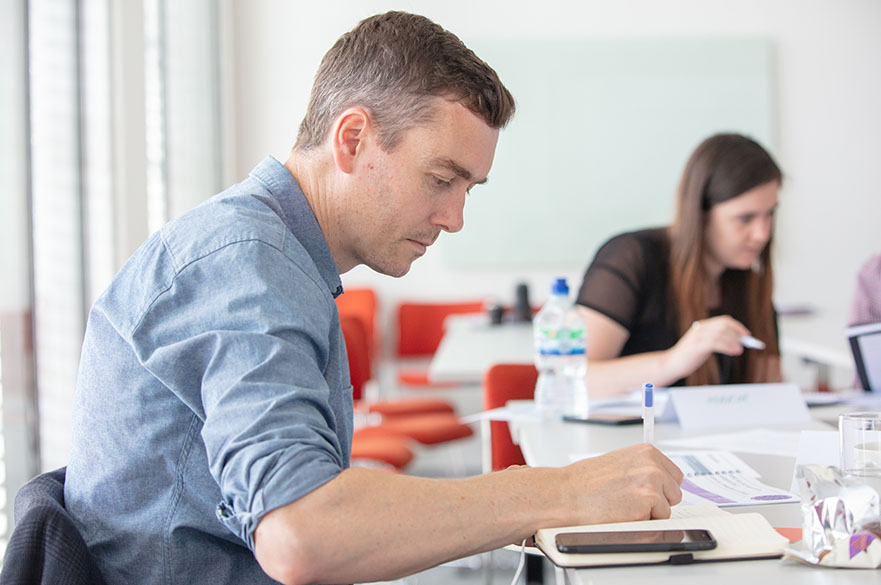 Networking
Nottingham Trent University invites employers to celebrate National Apprenticeship Week 2019 and explore the degree apprenticeships on offer in relation to business.
From:

Monday 4 March 2019

,

8.30 am

To:

Monday 4 March 2019

,

12 pm

Location:

Fothergill Room, Nottingham Conference Centre, NG1 4FQ

Booking deadline:

Sunday 3 March 2019, 6.00 pm
Event details
This National Apprenticeship Week, NTU are offering employers the opportunity to learn more about the courses on offer in the field of business, as well as practical advice on apprenticeship finance and the application process.
This event will feature discussions surrounding NTUs following offer:
Degree Apprenticeships provide innovative work-based learning solutions that are designed to meet the needs of both the employer and learner. Carefully planned blocks of learning is complemented with work-based projects, enabling apprentices to apply their learning directly to the workplace
Programme
8:30 am - 9:00 am: Registration and networking
9:00 am - 9:05 am: Welcome
9:05 am - 9:35 am: Why CMI?
Segway: NTU Business School Degree Apprenticeships
9:40 am - 10:10 am: Degree Apprenticeships for Small and Medium Sized Businesses, including case studies from YMCA and NOVO
10:10 am - 10:25 am: Refreshments
10:25 am - 10:45 am: Creating a Standard, Developing Leadership Excellence
10:45 am - 11:15 am: What about the future?
11:15 am - 11:45 am: Panel response - what about the future?
11:45 am - 12:00 pm: Close
Location details
Address:
Nottingham Conference Centre
NG1 4FQ

Still need help?
+44 (0)115 941 8418