Eating well and keeping active
Looking after your physical health will not only keep you well, it can also boost your emotional and mental health and wellbeing. Check out our handy hints and tips on exercise, food and how to get a good night's sleep.
Eating well
A good balanced diet will help you stay fit and fight off any illnesses as well keeping your energy levels high. To get a good idea of what a balanced diet is, please check out the Eat well guide.
You can still have a good balanced diet while on a budget. Learning how to cook simple healthy dishes is a good start. See the below for information, including recipes and essential hints and tips:
Check out some favourite recipes from our students. Please feel free to download and use them. We would love to have more favourite students recipes, so please send them in to us via healthyntu@ntu.ac.uk.
Being active
Exercise has many benefits, from improving your sleep and appetite to helping you clear your mind and feel more positive. To find the right type of exercise for you, look for something you enjoy that you would like to commit to on a regular basis.
Sport and exercise can also be a great way to meet new people and make new friends. Remember, just 20 minutes a day is all you need to make a difference to your health and wellbeing.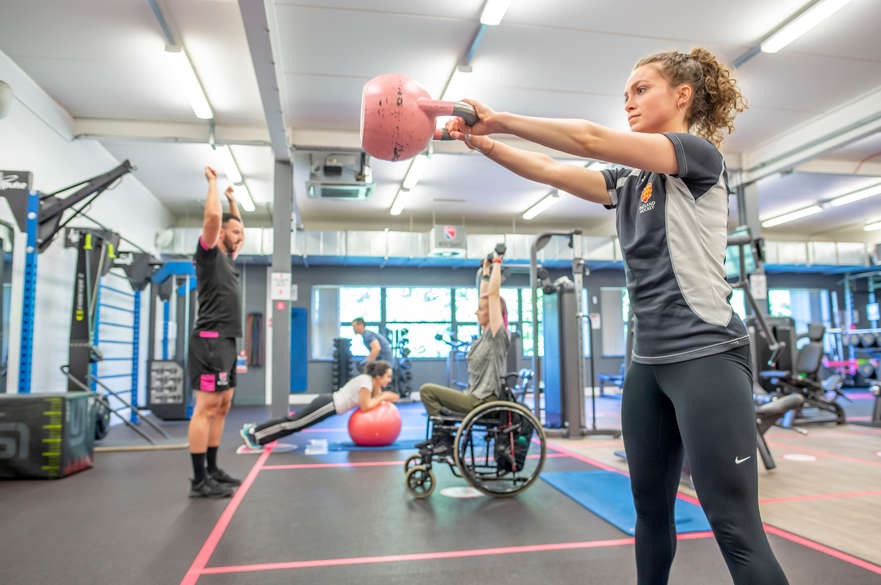 Sports and fitness
NTU Sport have lots of sporting and active options for you to get involved with. Make the most of the opportunities on offer, including:
Wellbeing Access Scheme
The scheme is a great way to get started and get involved in new activities, whether that's regularly playing sports, or one-off events and activities throughout the year with no long-term commitment required. You can also get involved with volunteering at our Clifton Foodshare Allotment.
To access the scheme you need to be receiving support from Student Support Services. A member of the team will be able to refer you for up to six free sessions. For more information, email us at Healthy NTU.
U Cycle Scheme
The Cycling Hub is part of a thriving cycling movement in Nottingham. You can hire a bike ideal for cycling around town, with free D locks and lights, and access to our secure storage at all three campuses. To find out more, visit Cycling at NTU.
Sleep
Getting a good night's sleep is really important for your health and wellbeing. However, we know it isn't always easy so we've gathered together some resources for you to look over to help you.
Discover more sleep tips