15th Global Legal Skills Conference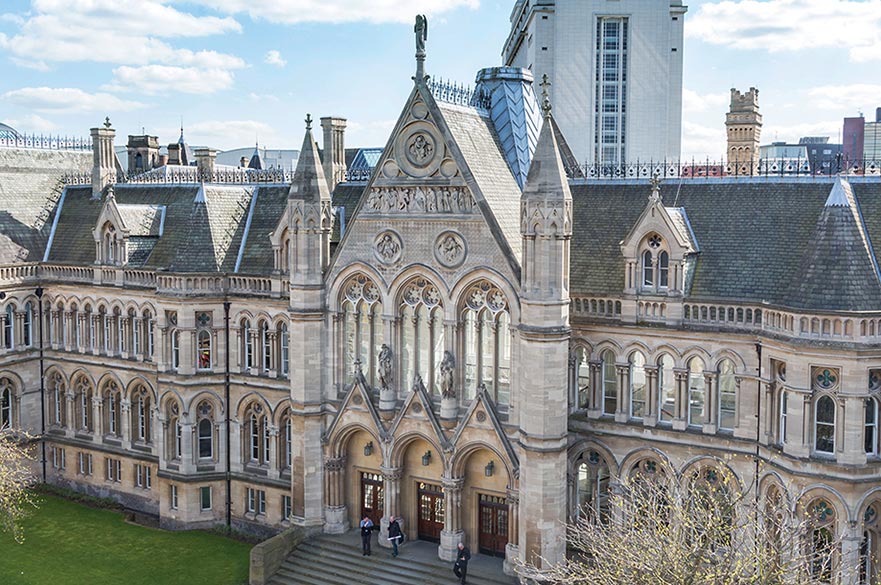 Conferences
The 15th Global Legal Skills Conference will take place at Nottingham Law School, Nottingham Trent University.
From:

Sunday 30 July 2023

,

5 pm

To:

Tuesday 1 August 2023

,

5 pm

Location:

Newton Building, Nottingham Trent University, City Campus, 50 Shakespeare Street, Nottingham, United Kingdom, NG1 4FQ

Booking deadline:

Tuesday 18 July 2023, 12.00 pm
Event details
The Global Legal Skills Conference focuses on international legal education and essential skills, including legal writing, legal research, legal reasoning, legal English, translations and advocacy skills. Additional topics include creating appropriate materials and assignments, cross-cultural and intercultural issues, classroom teaching, clinical legal education, academic support, international legal exchanges and related fields.
The conference audience will include legal writing professionals, international and comparative law professors, clinical professors and others involved in skills education, law school administrators, law librarians, and ESL/EFL professors. Also attending will be faculty members teaching general law subjects with a transnational or international component. Attendees have also included judges, lawyers, court translators, and others involved in international and transnational law. Attendees come from around the world, and as many as 35 countries have been represented in past conferences.
Find out more about Nottingham.
Programme
30 July evening – Welcome Reception at the Metronome
31 July and 1 August – full conference days in the Newton Building
31 July evening – Three-course conference dinner in the Old Chemistry Theatre, Newton Building
There will be an optional excursion to the National Justice Museum for an additional cost.
Accommodation
Hotels within easy walking distance of the conference include:
Parking
The City Campus is located right in the middle of Nottingham city centre. The closest motorway junctions are junctions 24, 25 and 26 on the M1. If you are using a sat nav to find us, the city campus postcode is NG1 4FQ, or you can get directions to NTU.
We suggest you use the Park and Ride tram service, as parking in the centre is expensive. We recommend that you use one of the following sites:
The Forest (NG7 6AQ)
Phoenix Park (NG8 6AS)
Toton Lane (NG9 7JA)
If you're intending to park in the city centre, the closest and largest facilities to the city campus are:
Trinity Square (NG1 4BT)
Talbot Street (NG1 5GG)
The Victoria Centre (NG1 3QN)
Air travel
The Skylink bus service from East Midlands airport takes about an hour and comes into the City on Friar Lane, just off the central square. From the square you can catch the tram. This is a "short hop" costing £1.50 single but you must buy your ticket from a machine before you get on the tram. Alternatively you could walk from the square, following the tram tracks, to reach us.
From London airports, it is possible to take a long distance National Express coach to Nottingham Broadmarsh bus station, near the railway station. It does, however, take about 4 hours. Otherwise, take a tube or train into central London and travel by rail from St Pancras Station.
From Birmingham airport, you'll need to take a Cross Country train from Birmingham International airport at the station to Birmingham New Street station (10 minutes) and change there for trains to Nottingham (about an hour).
Rail travel
From London, the direct East Midlands Railway route is from St Pancras Station, although you are sometimes directed to travel from Kings Cross station via Grantham.
From the station the simplest way to reach us is by using the tram to the Nottingham Trent University stop. This is a "short hop" costing £1.50 single but you must buy your ticket from a machine before you get on the tram.
Booking information
Registration is required.
Early bird tickets are available until 31 May for £200.
From 1 June, tickets will be £250.
Location details
Room/Building:
Newton Building
Address:
Nottingham Trent University
City Campus
50 Shakespeare Street
Nottingham
United Kingdom
NG1 4FQ

Still need help?
+44 (0)115 941 8418