Work with us, not for us
With a shared vision, we are a community of more than 4,000 colleagues, all committed to our goal of becoming the University of the Future.
"There's variety, and there's challenge. No two days are the same. Today, I've got this fantastic view of the University and the whole HE sector: a view that's bigger and far wider than the one I started out with, when I first arrived."
"I really appreciate the leadership, support and autonomy I've been given here, and all the incredible opportunities to take on senior roles and responsibilities."
"As a place to work, NTU's up there with the very best."
"The job brings together all of my biggest passions – faith, social justice, and helping people to reach their potential. NTU has helped me find my calling."
Featured Job
Deputy Vice-Chancellor Academic Quality and Development
We are now seeking to appoint a Deputy Vice-Chancellor Academic Quality and Development
In shaping our next strategy, we are re-imagining what a university can be. We will be taking bold and distinctive steps to drive even greater excellence. To support this vision, and with the departure of the incumbent to a VC role, we are recruiting a new Deputy Vice-Chancellor Academic Quality and Development. With complete strategic oversight and ownership of a very broad-based brief, this is an ideal role for a creative academic leader who sees the possibilities to enhance further the learning experience of over 32,000 students from the broadest range of backgrounds. We are seeking an individual who can shape a brave, new vision for the future of our teaching and learning; driving its delivery in exciting and impactful ways. A key part of the University Executive Team, this is a unique opportunity to contribute to the ongoing success of one of the UK's fastest-rising universities, ensuring we maintain our place at the forefront of academic quality, development and innovation. If you have the insights, experience and ambition we are looking for, we would be keen to hear from you.
We're proud of how far we've come. Help us to go even further www.ntu.ac.uk.
Find out more
Helping you to help us
NTU's success hinges on our people, and their ability to shape, create and innovate – wherever they work, and whatever they're doing. In return, we provide a great range of benefits and career development opportunities.
Who we are
Motivating, inspired and highly supportive of all our colleagues.
Benefits
We provide an excellent range of both core benefits and additional flexible benefits to all colleagues.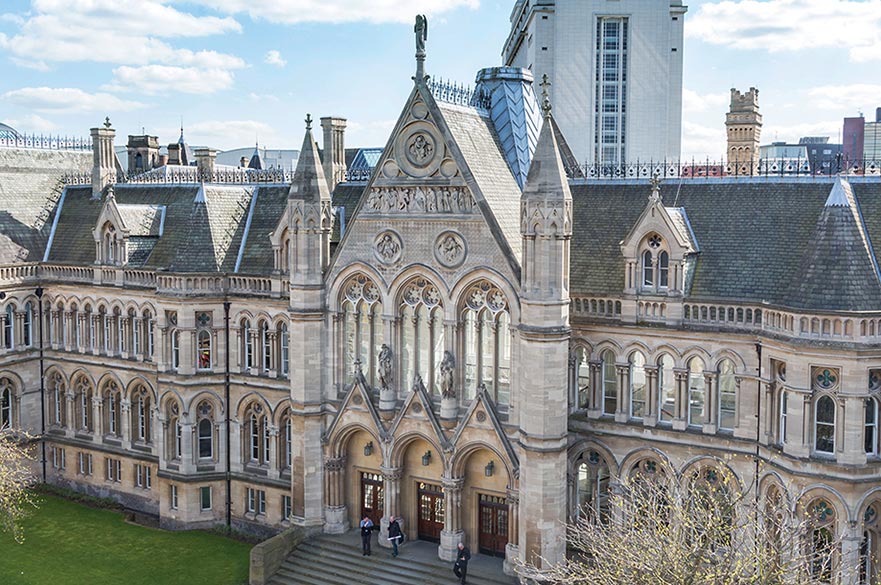 Campus information
We have four stunning campuses at NTU - City, Clifton, Brackenhurst and Confetti - each unique in their own way and all equally inspiring.
Living in Nottingham
Nottingham benefits from a strong cultural sense of identity, a diverse and welcoming community, and has an appetite for taking risks and creating opportunities.
We're going places
NTU has momentum, a strong reputation, and some very big plans – as both a university and an employer.