NTU has an outstanding reputation for innovative courses with an international perspective. Our students benefit from our excellent academic teaching staff, world-leading research, links with industry and outstanding facilities.
Our cultural partnerships connect students and staff from across the university with projects and opportunities with key cultural institutions.
Working in partnership with key cultural institutions
NTU champions arts and culture and plays an active role in the cultural life of the city. We have strategic partnerships with Nottingham Contemporary, the Nottingham Castle Trust, Nottingham Playhouse, Nottingham UNESCO City of Literature, and ChalleNGe Nottingham, the Cultural Education Partnership. These relationships span multiple schools and colleges and create opportunities for students, staff, and the wider public. We also enjoy mutually beneficial relationships with many more city cultural organisations at course and college level.
Every cultural strategic partnership is bespoke, but they all achieve four main aims; they contribute to our curriculum, improve our student experience, add to our research activity, and enrich society. At the same time, they grow our sector knowledge and provide fascinating insights into the cultural industries.
Our research
NTU works collaboratively with its partners on a range of research-based projects. There are opportunities for post graduate study through Collaborative Doctoral Awards delivered in partnership with NTU, cultural partners and with Midlands4Cities funding. There are also opportunities for collaborative research projects led by Principal Investigators from NTU, but developed in partnership, as well as research delivered by NTU but designed and commissioned by our partners.
Keep up to date with NTU
Sign up to the monthly Nottingham Trent University newsletter to keep up to date with news and events for businesses, and see how you could benefit from commercial support at NTU.
Contact us
Lucy Phillips:
Nottingham Castle Trust
Nottingham Castle is a world-class heritage attraction, caring for the heritage and collections of the Castle site, and sharing stories that span its 1,000 years of history.
Nottingham Contemporary
Nottingham Contemporary is one of the largest contemporary art galleries in the UK, presenting free exhibitions, special events, and family activities.
Nottingham Playhouse
Nottingham Playhouse has been one of the UK's leading producing theatres since its foundation in 1948, producing bold, thrilling and diverse drama, dance, comedy, and music.
UNESCO City of Literature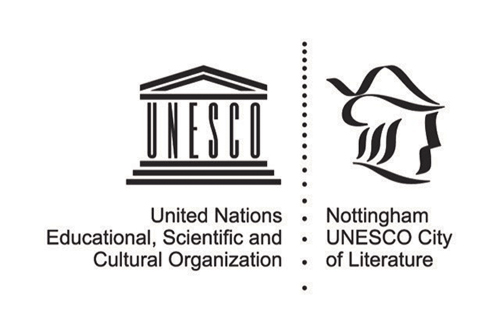 Nottingham UNESCO City of Literature strives to ensure Nottingham is recognised internationally as a creative powerhouse, while working to create a better world with words.
ChalleNGe
ChalleNGe is a city-wide partnership of culture professionals, creative practitioners, teachers, youth leaders and young people who ensure children and young people in Nottingham engage in arts and culture.