Who we are and why NTU is a great place to work
Find out what it means to work at NTU, a university striving to become the university of the future.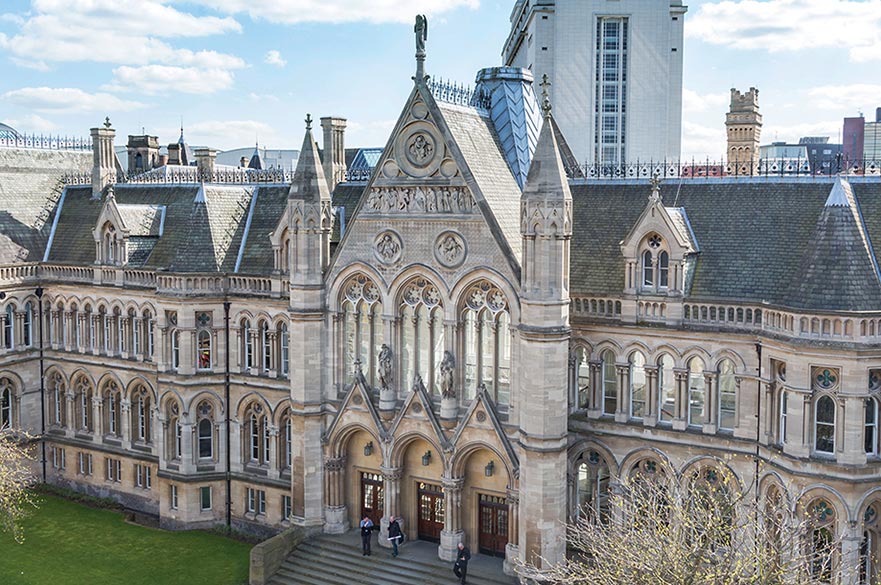 University, Reimagined
We are creating the university of the future. We do the right thing for our people, our communities and our environment, and that includes our colleagues. At NTU you'll be part of a community that shapes futures, carries out ground-breaking research, helps students realise their potential and makes a real difference to people's lives and society every day.
Our Impact
We are proud to be recognised as one of the UK's truly outstanding universities. We've been named University of the Year three times, in 2019, 2018 and 2017 and recognised for our sustainability credentials, social impact and student support. Everything we do is carefully planned - from outreach to schools, through support to specific student groups, to employers, we know what works. Find out more about NTU.
We change lives, we are bold, and we do the right thing
We are a highly successful university however you measure us; from student satisfaction to research, from awards to investment. We also recognise we're not the finished article. That whilst we have achieved so much there's still lots to do to make the impact we want in the world and for our people.
Our colleagues take pride in the positive contributions they make towards our University. They are committed to doing the right thing, not just for our community, but also for their personal development. We work collaboratively with all, regardless of hierarchy, to achieve our goal of becoming university of the future.
Bold in diversity, we reward success and empower our people
Principles of dignity and respect underpin all that we do, and the University has very clear expectations around how all members of its community treat – and are treated by – others.
We are a highly inclusive and collaborative organisation. We seek diversity of people and diversity in thinking. We want people to fully and actively contribute and collaborate across the whole organisation.
Our four colleague networks, Women's Network, Race, Ethnicity and Cultural Heritage (REACH) Network, LGBT+ Network and Disabled Employees Network (DEN) provide an empowered network of voices that make a significant contribution to our work and culture.
We're proud to hold a number of quality charters and awards:
Athena SWAN Institutional Bronze Award
Race Equality Charter
Stonewall (LGBT+)
Disability confident employer