Getting to Nottingham
Nottingham is right in the middle of the country – you can get to London or Manchester in less than two hours. With excellent transport links, it's the perfect base to explore the rest of the UK.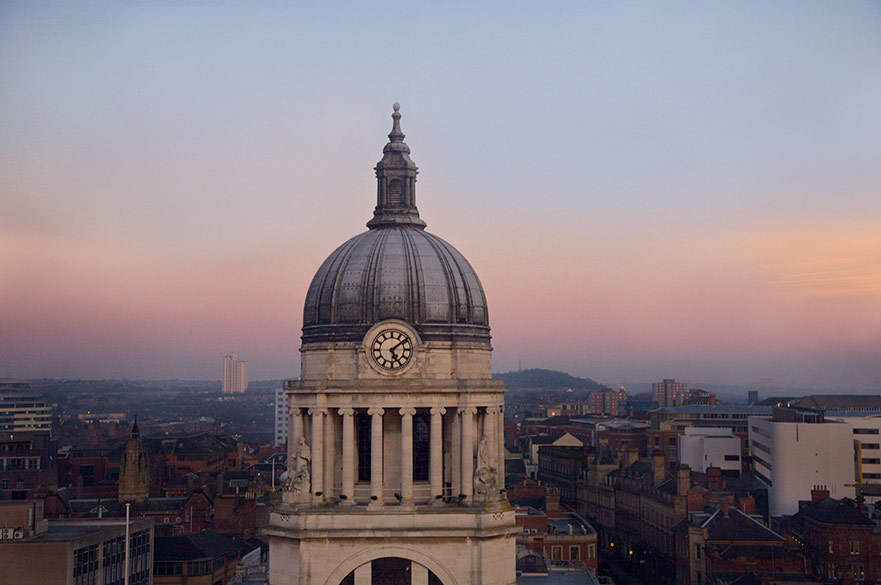 Location, location, location
When it comes to university, a great location is just as important as a great course. You need to love your new city, but it's also important for you to be able to travel home and visit friends and family.
Good news – Nottingham is right in the heart of the UK, with excellent transport links to all of the other major cities.
<
Getting to our campuses
If we can give you one piece of advice, it's to come and see the city and university for yourself. Reserve your place at one of our open days and find out why we were named University of the Year 2017.
Whether your travelling by car, coach or train, we have directions to each of our campuses to make it as easy as possible for you to get here.
<
A great base to explore UK cities
Whether you want a great night out in a new city, or to visit friends and family at home, it's important that you can get where you need to be easily from your new home. Here's how long it would take you to get to some of the UK's other major city's by train:
Sheffield – 50 minutes
Birmingham – 1 hour 14 minutes
London – 1 hour 40 minutes
Manchester – 1 hour 44 minutes
Leeds – 2 hours
Beach and beyond
East Midlands Airport – just 15 miles from Nottingham city centre – offers flights to loads of European cities, opening up a whole continent for you to explore
The beautiful and historic Peak District – one of the biggest and most popular national parks in England – is right on our doorstep. This stunning countryside lies just an hour's travel to the west of Nottingham, with regular buses running from Nottingham Bus Station.
Fancy a trip to the coast? Skegness is just two hours to the east, and there are many other beaches – Mablethorpe, Gibraltar Point, Sutton-on-Sea, Scarborough, Whitby, Filey, Cleethorpes, Bridlington and Hunstanton – dotted along the east coast for you to enjoy.
<
Getting around the city
Nottingham has an excellent bus and tram network with a range of travel deals and discounts for students. Get more information on getting from A to B while at university.
Are you an international student? Plan your journey to Nottingham from UK airports, or book a place on our free pick-up service from Heathrow Airport.
Still need help?
+44 (0)115 941 8418