Getting to Nottingham
With our central location, an international airport less than 14 miles away from Nottingham's city centre, and Purple Flag status for our night-time economy and student safety, NTU lets you live the full student experience – with the reassurance that friends and family are within easy reach.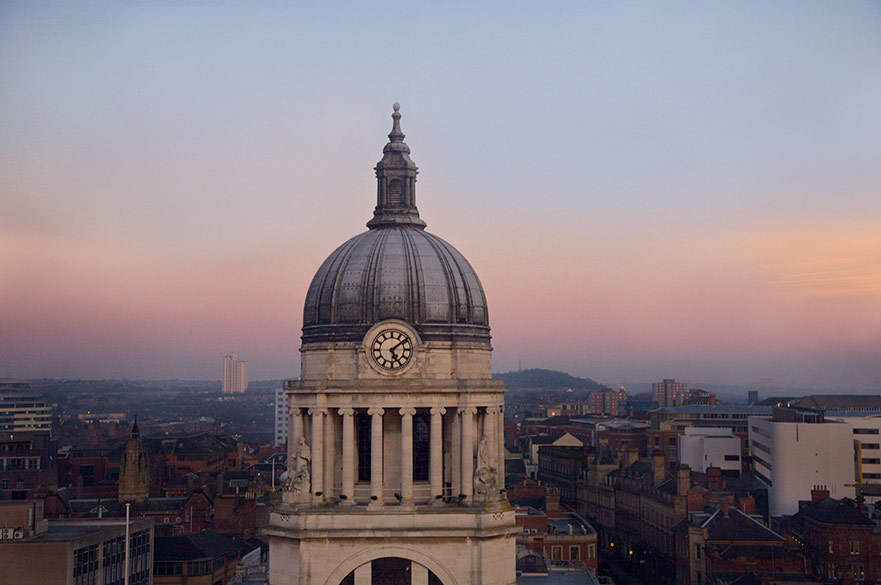 Location, location, location
One of the things people love most about Nottingham is how easy it is to get here… and then how easy it is to get everywhere else. Our efficient transport networks were one of the reasons Nottingham debuted in The Times and Sunday Times Best Places to Live 2020.
Whether you're planning a daytrip to explore somewhere new, or just fancy heading home for the weekend, choosing NTU as your place of study makes things easy.
It's a thriving shopping hub with a cracking arts scene and has one of the best public-transport networks in the country.
The Sunday Times, Best Places to Live in the UK 2020
The UK and beyond... is closer than you think
Whether you want a great night out in a new city, or to visit friends and family at home, it's important that you can get where you need to be easily from your new home. Here's how long it would take you to get to some of the UK's other major cities:
by train...
Sheffield – 51 minutes
London – 100 minutes
Leeds – 103 minutes
Manchester – 110 minutes
…and plane
East Midlands Airport is a hub for lots of low-cost airlines. From here, you can fly to – Alicante, Amsterdam, Barbados, Barcelona, Berlin, Cancun, Corfu, Dublin, Edinburgh, Faro, Fuerteventura, Glasgow, Ibiza, Krakow, Malaga, Milan, New York, Orlando, Prague, Reykjavik, Rome, Tenerife, Venice.
And that's just a taste of almost 90 destinations around the world.
Getting around the city
Nottingham has an excellent bus and tram network with a range of travel deals and discounts for students. Get more information on getting from A to B while at university.
Are you an international student? Plan your journey to Nottingham from UK airports, or book a place on our free pick-up service from Heathrow Airport.
Still need help?
+44 (0)115 941 8418