Managing Your Money
As an international student at NTU, it's important that you budget properly because it isn't just your fees you will need to pay. You will have daily, weekly and monthly expenses too. Get advice on managing your money, working in the UK while you study and find out about the support available to you.
Living costs
The cost of living for a student in Nottingham is cheaper than in other big cities in the UK, such as Manchester or London. You may find that the costs of goods and services in the UK is quite different to your own country and this can take time to get used to. How much you spend of course depends on your own lifestyle, but here is an approximate guide to what you can expect to pay as a student at NTU.
Average costs per month
| | |
| --- | --- |
| Groceries | £101 |
| Accommodation | £355 - £743 |
| Socialising (eating out with friends, for example) | £47 |
| Travel | £34 |
| Household bills (often included in the price of accommodation) | £40 |
| Clothes | £34 |
| Holidays and social events | £16 |
| Takeaways | £41 |
| Mobile phone contract | £15-£20 |
| Health (e.g gym membership) | £15 |
| Course materials | £17 |
Based on National Student Money Survey 2021. Examples given above will vary according to lifestyle. You may also find the budget calculator on Which.co.uk a useful source of information when comparing costs.
Accommodation costs
Accommodation is the biggest expense for most students, so make sure to do your research and consider all the factors. Accommodation costs can vary based on number of housemates, amount of space, private facilities such as en-suites, and the location of the property.
Budgeting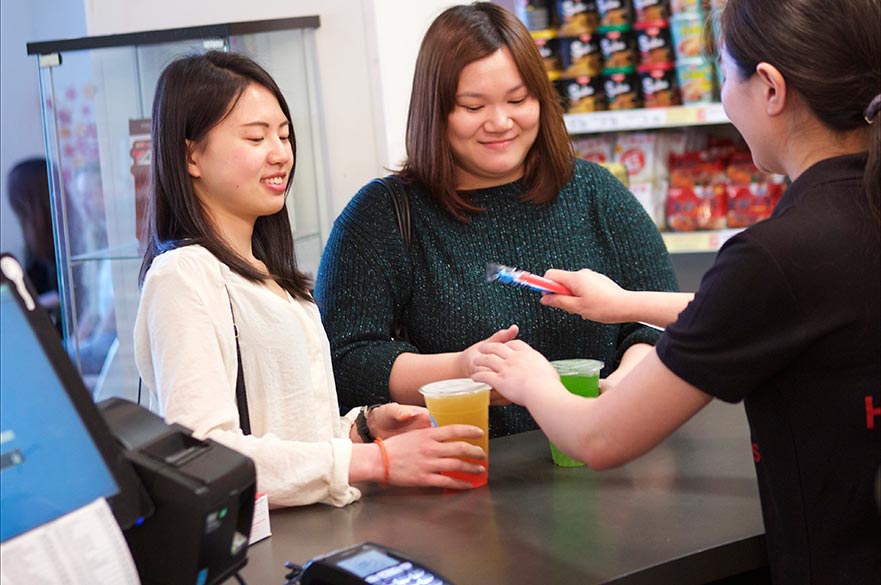 Your daily, weekly and monthly costs will mostly be for your accommodation, food, entertainment and bills. It's important to budget carefully and to be well-prepared.
Some things may be slightly cheaper if you pay for them up front or in one payment rather than in instalments, for example. This can include things like a bus pass or an annual gym membership. Work out what the difference in cost is, whether it's worth paying up front, and whether you're sure you even need it.
There are many other ways to save money while you're here – using your NTU student card for discounts in shops and on transport, for example. And you may want to consider working part-time to get some extra income while gaining valuable experience.
Getting started on your budget
Here are three simple steps to creating your budget.
What income do you have?
What expenses do you have? Remember to include small costs as these will add up.
Calculate your budget by subtracting your expenses from your income.
Remember to:
track your spending each week or month;
update your budget throughout the term.
Download our student budget worksheet for an easy way to start planning your budget over the whole year.
What our students say
My rent is £600 per month, I live in a studio flat in the city centre with its own kitchen. My phone is around £10 per month and laundry is £5.50 per wash. I spend about £200-£250 per month on food, going out with friends and takeaways. You can get good student discounts on transport and shopping.
Shweta Sompura, India, MSc Branding and Advertising
Financial evidence for Student visa
If you're applying for a Student visa, you'll need to prepare the following financial evidence:
At least 9 months of living expenses, which is £9,207.
Enough money to pay your outstanding tuition fees for the first year of your course.
This needs to be saved in a bank account in your name or your parents' name for at least 28 days before you apply for your visa.
Working in the UK
You may be interested in working part-time while you study here. This can be a great way to get some work experience, and to earn some extra income.
Before you start looking for a job, as an international student you will first need to check if you are legally allowed to work here, how many hours you can work each week and what type of work you are allowed to do.
You can check this information on our Working in the UK section on the NTU Student Hub.
You'll also find advice and information on graduate employment opportunities here, including the Graduate route (post-study work) visa.
Support from our Employability team
NTU's Employability team are here to support you throughout your time as a student with us and after you graduate. They offer a range of services, including:
practical workshops and support for making job applications (for example how to write a CV and develop good interview skills);
providing access to hundreds of part-time jobs, work experience, work placements and graduate opportunities available to you;
giving tailored careers advice for whatever stage you are at in your career.
Getting advice if you have financial difficulty
If you run in to difficulty with your finances during your studies, you should not ignore the problem as this will only make things worse.
Our student financial support team can help current students manage their money and can talk through any financial concerns.
When you are a student at the University you can call the financial support team through the Student Hub.