Admissions policy
Nottingham Trent University (NTU) reviews its admissions policy every year, considering a number of factors as part of our approach to how we make offers. We always seek to attract students with proven academic potential from the widest possible range of backgrounds.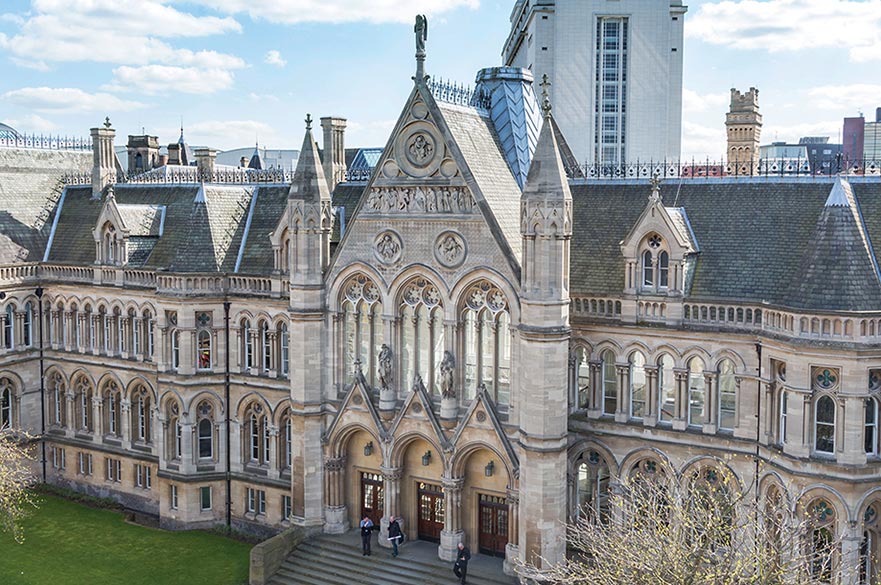 NTU receives applications to our undergraduate degrees from applicants with a range of qualifications and backgrounds. Applicants need to demonstrate their suitability for a course through their personal statement, references and, in some cases, interviews and portfolios of previous work as well as the qualifications that are assessed as part of the admissions process. You can find our full Admissions policy in our Quality Handbook, and extensive and thorough document that our Admissions team adheres to.
Unconditional offers
Unconditional offers are made to selected students who have picked NTU as one of their five choices through UCAS. We have increased the grade threshold for unconditional offers for next year, ensuring they will only be made to high performing students with good academic potential.
Students who are predicted ABB or above may be eligible for an unconditional offer (although not all our courses are included). We also make unconditional offers based on exceptional interviews/portfolios. You just need to accept the offer by the appropriate UCAS deadline.
Even if you are made an unconditional offer, your Level 3 qualifications, such as A levels or BTECs, are still really important. Placement providers and future employers may look at your previous qualifications when recruiting for graduate jobs, and focusing on your qualifications will help to prepare you for your chosen degree course.
Contextualised admissions
For 2020 entry, we are also making contextual offers to applicants from disadvantaged backgrounds. This may be an unconditional offer, or a lower conditional offer. We view this approach to be in the best interests of students and in support of our commitment to social mobility.
Any questions?
As with any offer that you may receive, it's really important that you check it carefully before making your decision. Even if you've met the academic requirements, there may still be things you need to do, such as providing proof of your results or getting a DBS check. Here are some tips from UCAS on how to make the right choice for you.
All of our decision deadlines conform to the standard UCAS schedule.
If you would like to find out more about applying to NTU or have any questions about your offer, please contact our Admissions team at enquiries@ntu.ac.uk or call 0115 848 4200.